Chris Brown Reppin' Bloods on Instagram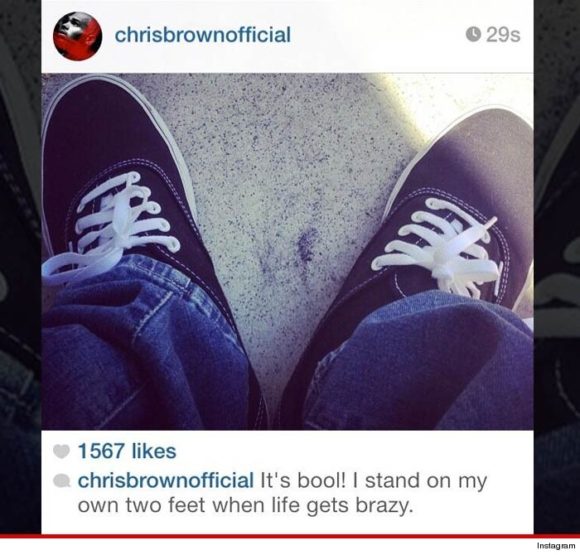 Chris Brown continues to throw out gang language all over the place … this time dropping Bloods references on Instagram.
The post was quickly deleted, but Brown captioned a mundane photo of his shoes by writing, "It's bool! I stand on my own two feet when life gets brazy."
"Bool" and "brazy" are terms used by the Bloods … replacing the first letters of certain words with a B is a common practice.
Earlier this month, Chris was throwing up gang signs and shouting out the Bloods during a club appearance after the BET Awards.
Read more: http://www.tmz.com/2014/07/09/chris-brown-bloods-gang-instagram/#ixzz371YcsDVB